{"id":7223470424218,"title":"PolarPro Mavic 3 - Directors Kit","handle":"polarpro-mavic-3-directors-kit","description":"\u003cp data-mce-fragment=\"1\"\u003eThe ultimate cinematography set for the DJI Mavic 3 and Mavic 3 Cine. The aerospace aluminum frame ensures each filter is gimbal optimized.\u003c\/p\u003e\n\u003cp\u003e \u003c\/p\u003e\n\u003cp\u003e\u003cspan style=\"color: #ff2a00;\"\u003eAvailability: Pre Order - ETA Early February \u003c\/span\u003e\u003c\/p\u003e\n\u003c!-- split --\u003e \u003c!-- TABS --\u003e\n\u003ch5\u003eProduct Description\u003c\/h5\u003e\n\u003cp\u003e\u003cimg data-gtm-vis-has-fired-11032289_23=\"1\" data-gtm-vis-total-visible-time-11032289_23=\"500\" data-gtm-vis-first-on-screen-11032289_23=\"26285\" src=\"https:\/\/www.ferntech.co.nz\/assets\/images\/BH109275.jpg\" alt=\"\"\u003e\u003c\/p\u003e\n\u003cp\u003e \u003c\/p\u003e\n\u003cp\u003e\u003cspan\u003eThe ultimate cinematography set for the DJI Mavic 3 and Mavic 3 Cine. The aerospace aluminum frame ensures each filter is gimbal optimized. Like all of our gear, this filter kit is backed by Adventure Assurance™, giving you confidence these filters will withstand the harshest shooting environments. \u003c\/span\u003e\u003c\/p\u003e\n\u003cp\u003e \u003c\/p\u003e\n\u003cp\u003e\u003cspan\u003e● Precisely engineered for the DJI Mavic 3 \u0026amp; Mavic 3 Cine. \u003c\/span\u003e\u003c\/p\u003e\n\u003cp\u003e\u003cspan\u003e● Includes VND2-5, VND6-9, Mist [1\/4], BlueMorphic, GoldMorphic, CP, ND8\/PL, ND16\/PL, ND32\/PL filters + hard case. \u003c\/span\u003e\u003c\/p\u003e\n\u003cp\u003e\u003cspan\u003e● Lightweight aluminum frame design. \u003c\/span\u003e\u003c\/p\u003e\n\u003cp\u003e\u003cspan\u003e● CinemaSeries™ Glass - Featuring a low refractive index, color neutrality, and perfect target transmission. Made in Germany.\u003c\/span\u003e\u003c\/p\u003e\n\u003cp\u003e \u003c\/p\u003e\n\u003cp\u003e\u003cspan\u003e\u003cimg data-gtm-vis-has-fired-11032289_23=\"1\" data-gtm-vis-total-visible-time-11032289_23=\"500\" data-gtm-vis-first-on-screen-11032289_23=\"28484\" src=\"https:\/\/www.ferntech.co.nz\/assets\/images\/BH109711(1).jpg\" alt=\"\"\u003e\u003c\/span\u003e\u003c\/p\u003e\n\u003cp\u003e \u003c\/p\u003e\n\u003ch5\u003e\u003c\/h5\u003e\n\u003cp\u003e \u003c\/p\u003e\n\u003ch5\u003eIn The Box\u003c\/h5\u003e\n\u003ch2\u003eIN THE BOX\u003c\/h2\u003e\n\u003cp\u003e\u003cspan\u003eVND2-5 × 1\u003cbr\u003e VND6-9 × 1\u003cbr\u003e Mist [1\/4]× 1\u003cbr\u003e BlueMorphic × 1\u003cbr\u003e GoldMorphic × 1\u003cbr\u003e CP × 1\u003cbr\u003e ND8\/PL × 1\u003cbr\u003e ND16\/PL × 1\u003cbr\u003e ND32\/PL × 1\u003cbr\u003e Hard case × 1\u003c\/span\u003e\u003c\/p\u003e\n\u003cp\u003e \u003c\/p\u003e\n\u003c!-- \/TABS --\u003e","published_at":"2022-01-25T16:13:39+13:00","created_at":"2022-01-25T16:13:38+13:00","vendor":"PolarPro","type":"Drone Accessories","tags":["Mavic 3","not-on-sale","PolarPro"],"price":66900,"price_min":66900,"price_max":66900,"available":true,"price_varies":false,"compare_at_price":null,"compare_at_price_min":0,"compare_at_price_max":0,"compare_at_price_varies":false,"variants":[{"id":41551334736026,"title":"Default Title","option1":"Default Title","option2":null,"option3":null,"sku":"MVC3-DRCT-CLLTN","requires_shipping":true,"taxable":true,"featured_image":null,"available":true,"name":"PolarPro Mavic 3 - Directors Kit","public_title":null,"options":["Default Title"],"price":66900,"weight":0,"compare_at_price":null,"inventory_management":"shopify","barcode":""}],"images":["\/\/cdn.shopify.com\/s\/files\/1\/0266\/5231\/1627\/products\/MVC3-DRCT-CLLTN.jpg?v=1643080421","\/\/cdn.shopify.com\/s\/files\/1\/0266\/5231\/1627\/products\/MVC3-DRCT-CLLTN1.jpg?v=1643080421","\/\/cdn.shopify.com\/s\/files\/1\/0266\/5231\/1627\/products\/MVC3-DRCT-CLLTN2.jpg?v=1643080421","\/\/cdn.shopify.com\/s\/files\/1\/0266\/5231\/1627\/products\/MVC3-DRCT-CLLTN3.jpg?v=1643080422"],"featured_image":"\/\/cdn.shopify.com\/s\/files\/1\/0266\/5231\/1627\/products\/MVC3-DRCT-CLLTN.jpg?v=1643080421","options":["Title"],"media":[{"alt":"PolarPro Mavic 3 - Directors Kit - Actiontech","id":25339398684826,"position":1,"preview_image":{"aspect_ratio":1.5,"height":480,"width":720,"src":"https:\/\/cdn.shopify.com\/s\/files\/1\/0266\/5231\/1627\/products\/MVC3-DRCT-CLLTN.jpg?v=1643080421"},"aspect_ratio":1.5,"height":480,"media_type":"image","src":"https:\/\/cdn.shopify.com\/s\/files\/1\/0266\/5231\/1627\/products\/MVC3-DRCT-CLLTN.jpg?v=1643080421","width":720},{"alt":"PolarPro Mavic 3 - Directors Kit - Actiontech","id":25339398717594,"position":2,"preview_image":{"aspect_ratio":1.5,"height":480,"width":720,"src":"https:\/\/cdn.shopify.com\/s\/files\/1\/0266\/5231\/1627\/products\/MVC3-DRCT-CLLTN1.jpg?v=1643080421"},"aspect_ratio":1.5,"height":480,"media_type":"image","src":"https:\/\/cdn.shopify.com\/s\/files\/1\/0266\/5231\/1627\/products\/MVC3-DRCT-CLLTN1.jpg?v=1643080421","width":720},{"alt":"PolarPro Mavic 3 - Directors Kit - Actiontech","id":25339398750362,"position":3,"preview_image":{"aspect_ratio":1.5,"height":480,"width":720,"src":"https:\/\/cdn.shopify.com\/s\/files\/1\/0266\/5231\/1627\/products\/MVC3-DRCT-CLLTN2.jpg?v=1643080421"},"aspect_ratio":1.5,"height":480,"media_type":"image","src":"https:\/\/cdn.shopify.com\/s\/files\/1\/0266\/5231\/1627\/products\/MVC3-DRCT-CLLTN2.jpg?v=1643080421","width":720},{"alt":"PolarPro Mavic 3 - Directors Kit - Actiontech","id":25339398783130,"position":4,"preview_image":{"aspect_ratio":1.5,"height":480,"width":720,"src":"https:\/\/cdn.shopify.com\/s\/files\/1\/0266\/5231\/1627\/products\/MVC3-DRCT-CLLTN3.jpg?v=1643080422"},"aspect_ratio":1.5,"height":480,"media_type":"image","src":"https:\/\/cdn.shopify.com\/s\/files\/1\/0266\/5231\/1627\/products\/MVC3-DRCT-CLLTN3.jpg?v=1643080422","width":720}],"content":"\u003cp data-mce-fragment=\"1\"\u003eThe ultimate cinematography set for the DJI Mavic 3 and Mavic 3 Cine. The aerospace aluminum frame ensures each filter is gimbal optimized.\u003c\/p\u003e\n\u003cp\u003e \u003c\/p\u003e\n\u003cp\u003e\u003cspan style=\"color: #ff2a00;\"\u003eAvailability: Pre Order - ETA Early February \u003c\/span\u003e\u003c\/p\u003e\n\u003c!-- split --\u003e \u003c!-- TABS --\u003e\n\u003ch5\u003eProduct Description\u003c\/h5\u003e\n\u003cp\u003e\u003cimg data-gtm-vis-has-fired-11032289_23=\"1\" data-gtm-vis-total-visible-time-11032289_23=\"500\" data-gtm-vis-first-on-screen-11032289_23=\"26285\" src=\"https:\/\/www.ferntech.co.nz\/assets\/images\/BH109275.jpg\" alt=\"\"\u003e\u003c\/p\u003e\n\u003cp\u003e \u003c\/p\u003e\n\u003cp\u003e\u003cspan\u003eThe ultimate cinematography set for the DJI Mavic 3 and Mavic 3 Cine. The aerospace aluminum frame ensures each filter is gimbal optimized. Like all of our gear, this filter kit is backed by Adventure Assurance™, giving you confidence these filters will withstand the harshest shooting environments. \u003c\/span\u003e\u003c\/p\u003e\n\u003cp\u003e \u003c\/p\u003e\n\u003cp\u003e\u003cspan\u003e● Precisely engineered for the DJI Mavic 3 \u0026amp; Mavic 3 Cine. \u003c\/span\u003e\u003c\/p\u003e\n\u003cp\u003e\u003cspan\u003e● Includes VND2-5, VND6-9, Mist [1\/4], BlueMorphic, GoldMorphic, CP, ND8\/PL, ND16\/PL, ND32\/PL filters + hard case. \u003c\/span\u003e\u003c\/p\u003e\n\u003cp\u003e\u003cspan\u003e● Lightweight aluminum frame design. \u003c\/span\u003e\u003c\/p\u003e\n\u003cp\u003e\u003cspan\u003e● CinemaSeries™ Glass - Featuring a low refractive index, color neutrality, and perfect target transmission. Made in Germany.\u003c\/span\u003e\u003c\/p\u003e\n\u003cp\u003e \u003c\/p\u003e\n\u003cp\u003e\u003cspan\u003e\u003cimg data-gtm-vis-has-fired-11032289_23=\"1\" data-gtm-vis-total-visible-time-11032289_23=\"500\" data-gtm-vis-first-on-screen-11032289_23=\"28484\" src=\"https:\/\/www.ferntech.co.nz\/assets\/images\/BH109711(1).jpg\" alt=\"\"\u003e\u003c\/span\u003e\u003c\/p\u003e\n\u003cp\u003e \u003c\/p\u003e\n\u003ch5\u003e\u003c\/h5\u003e\n\u003cp\u003e \u003c\/p\u003e\n\u003ch5\u003eIn The Box\u003c\/h5\u003e\n\u003ch2\u003eIN THE BOX\u003c\/h2\u003e\n\u003cp\u003e\u003cspan\u003eVND2-5 × 1\u003cbr\u003e VND6-9 × 1\u003cbr\u003e Mist [1\/4]× 1\u003cbr\u003e BlueMorphic × 1\u003cbr\u003e GoldMorphic × 1\u003cbr\u003e CP × 1\u003cbr\u003e ND8\/PL × 1\u003cbr\u003e ND16\/PL × 1\u003cbr\u003e ND32\/PL × 1\u003cbr\u003e Hard case × 1\u003c\/span\u003e\u003c\/p\u003e\n\u003cp\u003e \u003c\/p\u003e\n\u003c!-- \/TABS --\u003e"}
PolarPro Mavic 3 - Directors Kit
PolarPro Mavic 3 - Directors Kit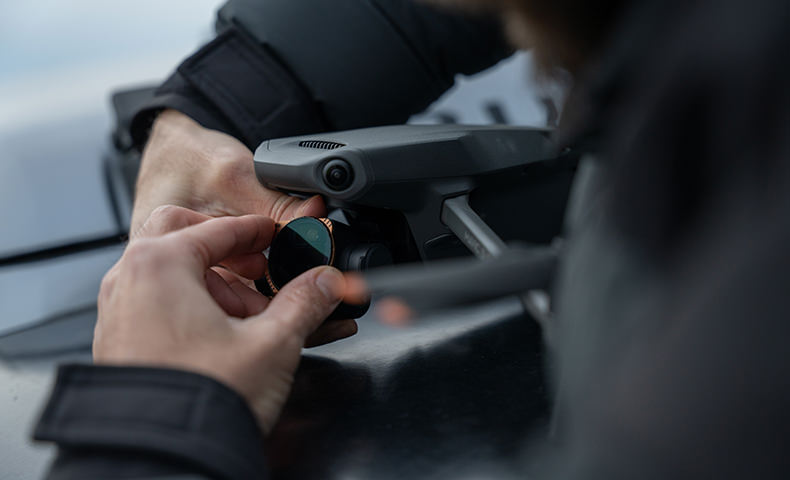 The ultimate cinematography set for the DJI Mavic 3 and Mavic 3 Cine. The aerospace aluminum frame ensures each filter is gimbal optimized. Like all of our gear, this filter kit is backed by Adventure Assurance™, giving you confidence these filters will withstand the harshest shooting environments. 
● Precisely engineered for the DJI Mavic 3 & Mavic 3 Cine. 
● Includes VND2-5, VND6-9, Mist [1/4], BlueMorphic, GoldMorphic, CP, ND8/PL, ND16/PL, ND32/PL filters + hard case. 
● Lightweight aluminum frame design. 
● CinemaSeries™ Glass - Featuring a low refractive index, color neutrality, and perfect target transmission. Made in Germany.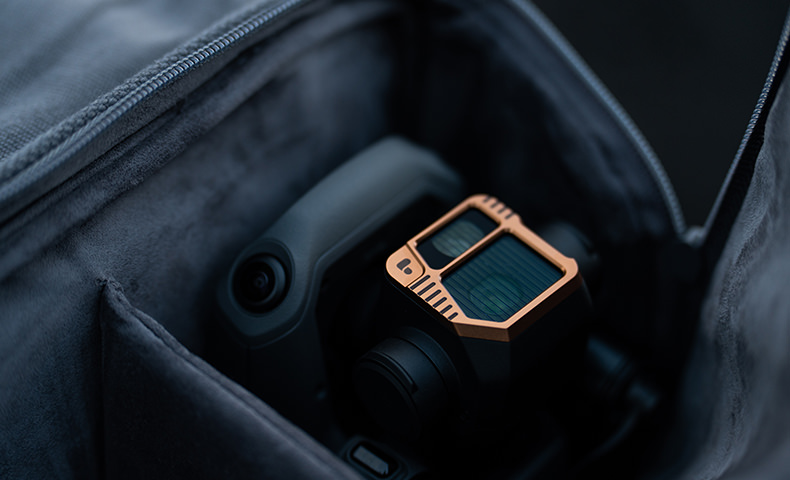 IN THE BOX
VND2-5 × 1
VND6-9 × 1
Mist [1/4]× 1
BlueMorphic × 1
GoldMorphic × 1
CP × 1
ND8/PL × 1
ND16/PL × 1
ND32/PL × 1
Hard case × 1