{"id":7223471243418,"title":"PolarPro Mavic 3 - CP (Circular Polariser)","handle":"polarpro-mavic-3-cp-circular-polariser","description":"\u003cp data-mce-fragment=\"1\"\u003eThis Circular Polarizer filter for the DJI Mavic 3 and Mavic 3 Cine helps cut reflections and glare while increasing contrast and saturation without any color shift. The aerospace aluminum frame ensures each filter is gimbal optimized.\u003c\/p\u003e\n\u003cp\u003e \u003c\/p\u003e\n\u003cp\u003e\u003cspan style=\"color: #ff2a00;\"\u003eAvailability: Pre Order - ETA Early February \u003c\/span\u003e\u003c\/p\u003e\n\u003c!-- split --\u003e \u003c!-- TABS --\u003e\n\u003ch5\u003eProduct Description\u003c\/h5\u003e\n\u003cp\u003e\u003cimg data-gtm-vis-has-fired-11032289_23=\"1\" data-gtm-vis-total-visible-time-11032289_23=\"500\" data-gtm-vis-first-on-screen-11032289_23=\"104590\" src=\"https:\/\/www.ferntech.co.nz\/assets\/images\/BH109282.jpg\" alt=\"\"\u003e\u003c\/p\u003e\n\u003cp\u003e \u003c\/p\u003e\n\u003cp\u003eThis Circular Polariser filter for the DJI Mavic 3 and Mavic 3 Cine helps cut reflections and glare while increasing contrast and saturation without any color shift. The aerospace aluminum frame ensures each filter is gimbal optimized. Like all of our gear, this filter kit is backed by Adventure Assurance™, giving you confidence these filters will withstand the harshest shooting environments.\u003c\/p\u003e\n\u003cp\u003e \u003c\/p\u003e\n\u003cp\u003e● Precisely engineered for the DJI Mavic 3 \u0026amp; Mavic 3 Cine. \u003c\/p\u003e\n\u003cp\u003e● Includes CP filter + hard case. \u003c\/p\u003e\n\u003cp\u003e● Lightweight aluminum frame design. \u003c\/p\u003e\n\u003cp\u003e● CinemaSeries™ Glass - Featuring a low refractive index, color neutrality, and perfect target transmission. Made in Germany.\u003c\/p\u003e\n\u003cp\u003e \u003c\/p\u003e\n\u003cp\u003e\u003cimg data-gtm-vis-has-fired-11032289_23=\"1\" data-gtm-vis-total-visible-time-11032289_23=\"500\" data-gtm-vis-first-on-screen-11032289_23=\"106291\" data-gtm-vis-recent-on-screen-11032289_23=\"106291\" src=\"https:\/\/www.ferntech.co.nz\/assets\/images\/DJI_0033.jpg\" alt=\"\"\u003e\u003c\/p\u003e\n\u003cp\u003e \u003c\/p\u003e\n\u003ch5\u003e\u003c\/h5\u003e\n\u003cp\u003e \u003c\/p\u003e\n\u003ch5\u003eIn The Box\u003c\/h5\u003e\n\u003ch2\u003eIN THE BOX\u003c\/h2\u003e\n\u003cp\u003eCP × 1\u003cbr\u003eHard case × 1\u003c\/p\u003e\n\u003cp\u003e \u003c\/p\u003e\n\u003c!-- \/TABS --\u003e","published_at":"2022-01-25T16:16:10+13:00","created_at":"2022-01-25T16:16:09+13:00","vendor":"PolarPro","type":"Drone Accessories","tags":["Mavic 3","not-on-sale","PolarPro"],"price":13500,"price_min":13500,"price_max":13500,"available":true,"price_varies":false,"compare_at_price":null,"compare_at_price_min":0,"compare_at_price_max":0,"compare_at_price_varies":false,"variants":[{"id":41551337717914,"title":"Default Title","option1":"Default Title","option2":null,"option3":null,"sku":"MVC3-CP","requires_shipping":true,"taxable":true,"featured_image":null,"available":true,"name":"PolarPro Mavic 3 - CP (Circular Polariser)","public_title":null,"options":["Default Title"],"price":13500,"weight":0,"compare_at_price":null,"inventory_management":"shopify","barcode":""}],"images":["\/\/cdn.shopify.com\/s\/files\/1\/0266\/5231\/1627\/products\/MVC3-CP.jpg?v=1643080572","\/\/cdn.shopify.com\/s\/files\/1\/0266\/5231\/1627\/products\/MVC3-CP1.jpg?v=1643080571","\/\/cdn.shopify.com\/s\/files\/1\/0266\/5231\/1627\/products\/MVC3-CP2.jpg?v=1643080570","\/\/cdn.shopify.com\/s\/files\/1\/0266\/5231\/1627\/products\/MVC3-CP3.jpg?v=1643080572"],"featured_image":"\/\/cdn.shopify.com\/s\/files\/1\/0266\/5231\/1627\/products\/MVC3-CP.jpg?v=1643080572","options":["Title"],"media":[{"alt":"PolarPro Mavic 3 - CP (Circular Polariser) - Actiontech","id":25339413561498,"position":1,"preview_image":{"aspect_ratio":1.5,"height":480,"width":720,"src":"https:\/\/cdn.shopify.com\/s\/files\/1\/0266\/5231\/1627\/products\/MVC3-CP.jpg?v=1643080572"},"aspect_ratio":1.5,"height":480,"media_type":"image","src":"https:\/\/cdn.shopify.com\/s\/files\/1\/0266\/5231\/1627\/products\/MVC3-CP.jpg?v=1643080572","width":720},{"alt":"PolarPro Mavic 3 - CP (Circular Polariser) - Actiontech","id":25339413594266,"position":2,"preview_image":{"aspect_ratio":1.5,"height":480,"width":720,"src":"https:\/\/cdn.shopify.com\/s\/files\/1\/0266\/5231\/1627\/products\/MVC3-CP1.jpg?v=1643080571"},"aspect_ratio":1.5,"height":480,"media_type":"image","src":"https:\/\/cdn.shopify.com\/s\/files\/1\/0266\/5231\/1627\/products\/MVC3-CP1.jpg?v=1643080571","width":720},{"alt":"PolarPro Mavic 3 - CP (Circular Polariser) - Actiontech","id":25339413627034,"position":3,"preview_image":{"aspect_ratio":1.5,"height":480,"width":720,"src":"https:\/\/cdn.shopify.com\/s\/files\/1\/0266\/5231\/1627\/products\/MVC3-CP2.jpg?v=1643080570"},"aspect_ratio":1.5,"height":480,"media_type":"image","src":"https:\/\/cdn.shopify.com\/s\/files\/1\/0266\/5231\/1627\/products\/MVC3-CP2.jpg?v=1643080570","width":720},{"alt":"PolarPro Mavic 3 - CP (Circular Polariser) - Actiontech","id":25339413659802,"position":4,"preview_image":{"aspect_ratio":1.5,"height":480,"width":720,"src":"https:\/\/cdn.shopify.com\/s\/files\/1\/0266\/5231\/1627\/products\/MVC3-CP3.jpg?v=1643080572"},"aspect_ratio":1.5,"height":480,"media_type":"image","src":"https:\/\/cdn.shopify.com\/s\/files\/1\/0266\/5231\/1627\/products\/MVC3-CP3.jpg?v=1643080572","width":720}],"content":"\u003cp data-mce-fragment=\"1\"\u003eThis Circular Polarizer filter for the DJI Mavic 3 and Mavic 3 Cine helps cut reflections and glare while increasing contrast and saturation without any color shift. The aerospace aluminum frame ensures each filter is gimbal optimized.\u003c\/p\u003e\n\u003cp\u003e \u003c\/p\u003e\n\u003cp\u003e\u003cspan style=\"color: #ff2a00;\"\u003eAvailability: Pre Order - ETA Early February \u003c\/span\u003e\u003c\/p\u003e\n\u003c!-- split --\u003e \u003c!-- TABS --\u003e\n\u003ch5\u003eProduct Description\u003c\/h5\u003e\n\u003cp\u003e\u003cimg data-gtm-vis-has-fired-11032289_23=\"1\" data-gtm-vis-total-visible-time-11032289_23=\"500\" data-gtm-vis-first-on-screen-11032289_23=\"104590\" src=\"https:\/\/www.ferntech.co.nz\/assets\/images\/BH109282.jpg\" alt=\"\"\u003e\u003c\/p\u003e\n\u003cp\u003e \u003c\/p\u003e\n\u003cp\u003eThis Circular Polariser filter for the DJI Mavic 3 and Mavic 3 Cine helps cut reflections and glare while increasing contrast and saturation without any color shift. The aerospace aluminum frame ensures each filter is gimbal optimized. Like all of our gear, this filter kit is backed by Adventure Assurance™, giving you confidence these filters will withstand the harshest shooting environments.\u003c\/p\u003e\n\u003cp\u003e \u003c\/p\u003e\n\u003cp\u003e● Precisely engineered for the DJI Mavic 3 \u0026amp; Mavic 3 Cine. \u003c\/p\u003e\n\u003cp\u003e● Includes CP filter + hard case. \u003c\/p\u003e\n\u003cp\u003e● Lightweight aluminum frame design. \u003c\/p\u003e\n\u003cp\u003e● CinemaSeries™ Glass - Featuring a low refractive index, color neutrality, and perfect target transmission. Made in Germany.\u003c\/p\u003e\n\u003cp\u003e \u003c\/p\u003e\n\u003cp\u003e\u003cimg data-gtm-vis-has-fired-11032289_23=\"1\" data-gtm-vis-total-visible-time-11032289_23=\"500\" data-gtm-vis-first-on-screen-11032289_23=\"106291\" data-gtm-vis-recent-on-screen-11032289_23=\"106291\" src=\"https:\/\/www.ferntech.co.nz\/assets\/images\/DJI_0033.jpg\" alt=\"\"\u003e\u003c\/p\u003e\n\u003cp\u003e \u003c\/p\u003e\n\u003ch5\u003e\u003c\/h5\u003e\n\u003cp\u003e \u003c\/p\u003e\n\u003ch5\u003eIn The Box\u003c\/h5\u003e\n\u003ch2\u003eIN THE BOX\u003c\/h2\u003e\n\u003cp\u003eCP × 1\u003cbr\u003eHard case × 1\u003c\/p\u003e\n\u003cp\u003e \u003c\/p\u003e\n\u003c!-- \/TABS --\u003e"}
PolarPro Mavic 3 - CP (Circular Polariser)
PolarPro Mavic 3 - CP (Circular Polariser)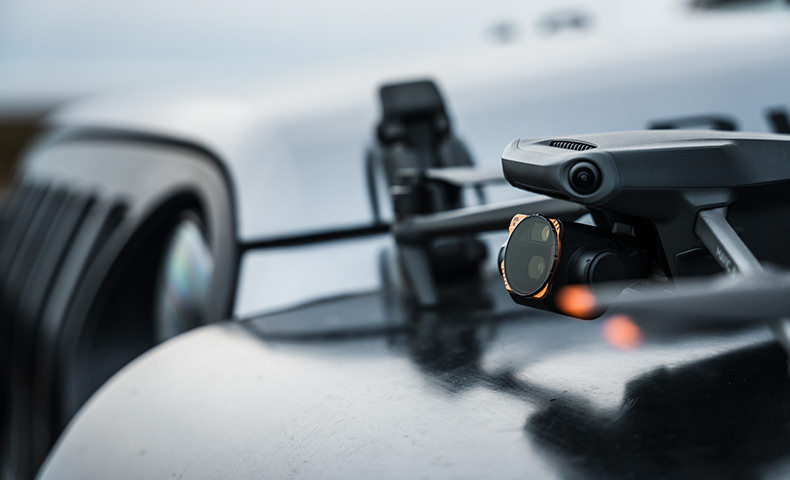 This Circular Polariser filter for the DJI Mavic 3 and Mavic 3 Cine helps cut reflections and glare while increasing contrast and saturation without any color shift. The aerospace aluminum frame ensures each filter is gimbal optimized. Like all of our gear, this filter kit is backed by Adventure Assurance™, giving you confidence these filters will withstand the harshest shooting environments.
● Precisely engineered for the DJI Mavic 3 & Mavic 3 Cine. 
● Includes CP filter + hard case. 
● Lightweight aluminum frame design. 
● CinemaSeries™ Glass - Featuring a low refractive index, color neutrality, and perfect target transmission. Made in Germany.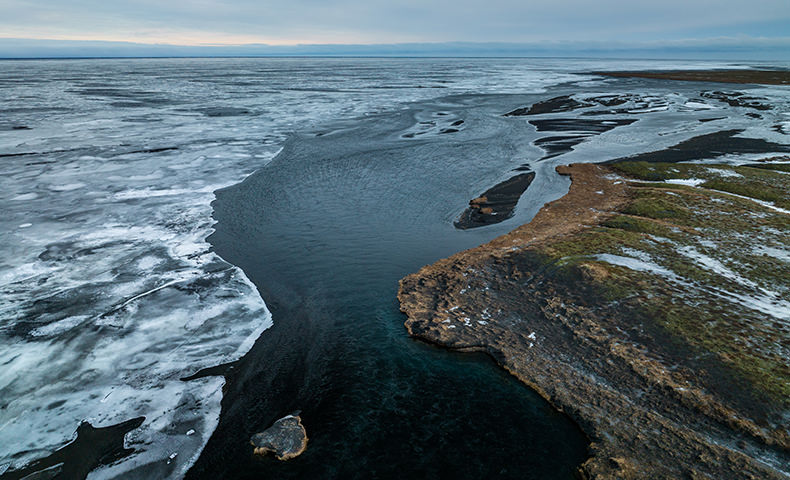 IN THE BOX
CP × 1
Hard case × 1