{"id":4452935598220,"title":"Insta360 ONE R 1-Inch Edition","handle":"insta360-one-r-1-inch-edition","description":"\u003cp\u003eInsta360 joined with Leica to level-up the action cam. A premium 1-Inch sensor, legendary Leica optical design and stunning dynamic range all in a rugged, compact body.\u003c\/p\u003e\n\u003cp\u003e\u003cspan style=\"color: #ff2a00;\"\u003eAvailability: In Stock\u003c\/span\u003e\u003c\/p\u003e\n\u003c!-- TABS --\u003e\n\u003ch5\u003eProduct Description\u003c\/h5\u003e\n\u003ch2\u003e\u003cimg alt=\"\" class=\"img-responsive\" src=\"https:\/\/www.ferntech.co.nz\/assets\/images\/Screen%20Shot%202020-01-09%20at%2010_51_54%20AM.png\" data-gtm-vis-first-on-screen-11032289_23=\"102229\" data-gtm-vis-total-visible-time-11032289_23=\"500\" data-gtm-vis-has-fired-11032289_23=\"1\"\u003e\u003c\/h2\u003e\n\u003ch2\u003e \u003c\/h2\u003e\n\u003ch2\u003eFEATURES \u003c\/h2\u003e\n\u003cp\u003e \u003c\/p\u003e\n\u003cp\u003eInsta360 joined with Leica to level-up the action cam. A premium 1-Inch sensor, legendary Leica optical design and stunning dynamic range all in a rugged, compact body.\u003c\/p\u003e\n\u003ch4\u003eONE R 1-INCH EDITION IS READY FOR ULTRA-HIGH-RES 5.3K CAPTURE. DAY OR NIGHT, BRING YOUR SHOTS TO LIFE WITH VIVID DETAIL THAT HOLDS UP IN SHADOWS, HIGHLIGHTS AND EVERYTHING IN BETWEEN.\u003c\/h4\u003e\n\u003cp\u003e\u003cimg alt=\"\" class=\"img-responsive\" src=\"https:\/\/www.ferntech.co.nz\/assets\/images\/Untitled-2.jpg\" data-gtm-vis-first-on-screen-11032289_23=\"103846\" data-gtm-vis-total-visible-time-11032289_23=\"300\"\u003e\u003c\/p\u003e\n\u003ch3\u003eSLOW MOTION \u003c\/h3\u003e\n\u003cp\u003eCapture your footage in 4K 60fps or 1080 120 fps to get dynamic action in dramatic clarity.\u003c\/p\u003e\n\u003ch3\u003e\n\u003cimg alt=\"\" class=\"img-responsive\" src=\"https:\/\/www.ferntech.co.nz\/assets\/images\/Screen%20Shot%202020-01-09%20at%203_53_09%20PM.png\" data-gtm-vis-first-on-screen-11032289_23=\"104061\" data-gtm-vis-total-visible-time-11032289_23=\"300\"\u003eFLOWSTATE STABILISATION\u003c\/h3\u003e\n\u003cp\u003eFlowState achieves gimbal-like stabilisation without the gimbal. Thanks to a new scene-detection algorithm, your footage says clear and steady even in low light.\u003c\/p\u003e\n\u003cp\u003e \u003c\/p\u003e\n\u003ch3\u003eCOLOR PLUS\u003c\/h3\u003e\n\u003cp\u003eColor Plus automatically color grades your footage. Vibrant, bright and stunning visuals with a single tap. \u003c\/p\u003e\n\u003ch3\u003e \u003c\/h3\u003e\n\u003ch3\u003eHDR\u003c\/h3\u003e\n\u003cp\u003eNew Auto Exposure Bracketing (AEB) mode lets you shoot 3, 5, 7 or 9 exposures at once. Take full advantage of ONE R 1-inch Edition's best-in-class dynamic range and capture complex lighting conditions just as you see them. \u003c\/p\u003e\n\u003cp\u003e \u003c\/p\u003e\n\u003ch3\u003eLOW-LIGHT VIDEO\u003c\/h3\u003e\n\u003cp\u003eONE R's 1-inch sensor puts it in a class of its own for low-light shooting. Indoors or late night, ONE R brings out detail and colour that other cameras lose in the shadows.\u003c\/p\u003e\n\u003cp\u003e\u003cimg alt=\"\" class=\"img-responsive\" src=\"https:\/\/www.ferntech.co.nz\/assets\/images\/Screen%20Shot%202020-01-09%20at%204_00_05%20PM.png\" data-gtm-vis-first-on-screen-11032289_23=\"104461\" data-gtm-vis-total-visible-time-11032289_23=\"300\"\u003e\u003c\/p\u003e\n\u003cp\u003e \u003c\/p\u003e\n\u003ch3\u003eH.265 ENCODING\u003c\/h3\u003e\n\u003cp\u003eONE R raises the bar with H.265 encoding to preserve detail and make your footage pop.\u003c\/p\u003e\n\u003cp\u003e\u003cimg alt=\"\" class=\"img-responsive\" src=\"https:\/\/www.ferntech.co.nz\/assets\/images\/Screen%20Shot%202020-01-09%20at%204_02_29%20PM.png\" data-gtm-vis-first-on-screen-11032289_23=\"104712\" data-gtm-vis-total-visible-time-11032289_23=\"300\"\u003e\u003c\/p\u003e\n\u003cp\u003e \u003c\/p\u003e\n\u003ch4\u003eSTARLAPSE MODE\u003c\/h4\u003e\n\u003cp\u003eStarlapse mode automatically adjusts exposure settings to capture brilliant, sweeping timelapse fo the night sky.\u003c\/p\u003e\n\u003cp\u003e \u003c\/p\u003e\n\u003ch4\u003eIPX8 WATERPROOF\u003c\/h4\u003e\n\u003cp\u003eThe ONE R is waterproof up to 5 metres in full assembly.\u003c\/p\u003e\n\u003cp\u003e \u003c\/p\u003e\n\u003ch4\u003eRUGGED DESIGN\u003c\/h4\u003e\n\u003cp\u003eLike all with the action camera, the ONE R is engineered for safe, efficient shock absorption, while the included Lens Guard protects your camera's vitals no matter what life throws at you.\u003c\/p\u003e\n\u003cp\u003e \u003c\/p\u003e\n\u003ch4\u003eFLASHCUT AUTO EDITING\u003c\/h4\u003e\n\u003cp\u003eMore living, less editing. The ONE R app uses AI-powered FlashCut to find your best shots and edit them together on beat. FlashCut analyzes footage on the theme, quality and time of capture to create cinematic clips that are ready to share.\u003c\/p\u003e\n\u003cp\u003e \u003c\/p\u003e\n\u003ch4\u003eVOICE CONTROL\u003c\/h4\u003e\n\u003cp\u003eHand's off operation with the ONE R's voice command capability to start shooting videos or taking photos.\u003c\/p\u003e\n\u003cp\u003e \u003c\/p\u003e\n\u003ch4\u003eGPS-ENABLED STATS\u003c\/h4\u003e\n\u003cp\u003eOne-R's Stats dashboard lets you overlay clips with HUD data like speed, altitude and route. Map your journeys and track your progress.\u003c\/p\u003e\n\u003cp\u003e \u003c\/p\u003e\n\u003ch4\u003eEXTERNAL MIC SUPPORT\u003c\/h4\u003e\n\u003cp\u003eONE R is vlog-ready with a 3.5mm mic adapter and optional top-mounted Accessory Shoe. Compatible with RODE Wireless GO or record audio directly onto your AirPods.\u003c\/p\u003e\n\u003cp\u003e \u003c\/p\u003e\n\u003ch5\u003eProduct Specifications\u003c\/h5\u003e\n\u003ch2\u003ePRODUCT SPECIFICATIONS\u003c\/h2\u003e\n\u003ch4\u003e \u003c\/h4\u003e\n\u003ch4\u003eGENERAL\u003c\/h4\u003e\n\u003cp\u003eAperture: F3.2\u003cbr\u003ePhoto resolution: 18 MP (5312 x 3542 | 5312 x 2988)\u003cbr\u003eVideo resolution: \u003cbr\u003e5312*2988@30fps, 3840*2160@60fps, 3840*21600@30fps, 3008*1504@100fps\u003cbr\u003e2720*1530@60fps, 2720*1530@30fps, 1920*1080@120fps,\u003cbr\u003e1920*1080@60fps, 1920*1080@30fps,\u003cbr\u003ePhoto format: insp, jpeg(can be exported via App), RAW(dng) (RAW files require software on PC\/Mac to export.)\u003cbr\u003eVideo format:  insv, mp4(can be exported via App), LOG (Log files require software on PC\/Mac to stitch.)\u003cbr\u003eVideo modes: Standard, Timelapse mode, ,TimeShift mode\u003cbr\u003ePhoto modes: Standard photos, HDR photos, Burst, Interval photos, Night Shot\u003cbr\u003eVideo Bitrate: 100Mbps\u003cbr\u003eStabilization: FlowState Stabilisation\u003cbr\u003eCompatible devices:  iPhone A11 or above iOS, iPhone XS, iPhone XS Max, iPhone XR, iPhone X, iPhone 8\/8 Plus, iPhone 7\/7 Plus, iPhone 6s\/6s Plus, iPhone SE\u003cbr\u003eiPad Pro, iPad (2018)\u003c\/p\u003e\n\u003cp\u003eKirin 980 or above (Huawei Mate20, P30 and above)\u003cbr\u003eQualcomm Snapdragon 845 (Samsung Galaxy S9, Xiaomi Mi 8 and above)\u003cbr\u003eExynos 9810 or above (Samsung S9, S9+, Note9 and above)\u003c\/p\u003e\n\u003cp\u003e \u003c\/p\u003e\n\u003ch4\u003ePHOTO \u0026amp; VIDEO SPECIFICATIONS\u003c\/h4\u003e\n\u003cdiv\u003ePhoto modes: Standard 360 photos, timed 360 photos, HDR 360 photos, interval 360 photos, RAW 360 photos\u003cbr\u003eVideo modes: Standard 360 video, time-lapse mode, bullet time, HDR video, log 360 video\u003cbr\u003eLive-streaming: 360 live-streaming, FreeCapture Live (user controls visual perspective)\u003cbr\u003eEV: -3EV~+3EV\u003cbr\u003eExposure modes: Auto, Manual(Shutter 1\/8000s-55s, ISO 100-3200), Shutter Priority(1\/8000s-2s), ISO Priority(100-3200)\u003cbr\u003eWB: Auto, Cloudy, Sunny, Fluorescent, Incandescent\u003c\/div\u003e\n\u003cdiv\u003e\n\u003ch4\u003e \u003c\/h4\u003e\n\u003ch4\u003eSTORAGE \u0026amp; CONNECTIVITY\u003c\/h4\u003e\n\u003cdiv\u003eBluetooth: BLE4.0\u003cbr\u003eWi-Fi: 5G(Standard range of approximately 20 meters)\u003cbr\u003eUSB: Type-C\u003cbr\u003eMicroSD Card: Recommends UHS-I V30 speed class, exFAT(FAT64) format; max storage capacity is 128 GB\u003c\/div\u003e\n\u003cdiv\u003e \u003c\/div\u003e\n\u003cdiv\u003e \u003c\/div\u003e\n\u003cdiv\u003e\n\u003ch4\u003eBATTERY\u003c\/h4\u003e\n\u003cdiv\u003eBattery Capacity: 1190mAh\u003cbr\u003eCharging Method: Type-C\u003cbr\u003eCharging Time: 65 mins\u003cbr\u003eUse Environment:  -4° F to 104° F (-20° C to 40° C)\u003c\/div\u003e\n\u003c\/div\u003e\n\u003c\/div\u003e\n\u003cp\u003e \u003c\/p\u003e\n\u003ch5\u003eWarranty\u003c\/h5\u003e\n\u003cp\u003e12 months\u003c\/p\u003e\n\u003cp\u003e \u003c\/p\u003e\n\u003ch5\u003eIn The Box\u003c\/h5\u003e\n\u003cp\u003e\u003cspan\u003eInsta360 ONE R 1-Inch Edition x 1\u003c\/span\u003e\u003cbr\u003e\u003cimg alt=\"\" class=\"img-responsive\" src=\"https:\/\/www.ferntech.co.nz\/assets\/images\/Leica.jpg\" data-gtm-vis-recent-on-screen-11032289_23=\"72086\" data-gtm-vis-first-on-screen-11032289_23=\"72086\" data-gtm-vis-total-visible-time-11032289_23=\"500\" data-gtm-vis-has-fired-11032289_23=\"1\"\u003e\u003c\/p\u003e\n\u003cp\u003e \u003c\/p\u003e\n\u003c!-- \/TABS --\u003e","published_at":"2020-01-13T15:51:36+13:00","created_at":"2020-01-13T16:11:11+13:00","vendor":"Insta360","type":"Action Camera","tags":["Insta360","not-on-sale"],"price":97900,"price_min":97900,"price_max":97900,"available":true,"price_varies":false,"compare_at_price":null,"compare_at_price_min":0,"compare_at_price_max":0,"compare_at_price_varies":false,"variants":[{"id":31692019728524,"title":"Default Title","option1":"Default Title","option2":null,"option3":null,"sku":"INSTA360ONER1","requires_shipping":true,"taxable":true,"featured_image":null,"available":true,"name":"Insta360 ONE R 1-Inch Edition","public_title":null,"options":["Default Title"],"price":97900,"weight":0,"compare_at_price":null,"inventory_management":"shopify","barcode":"842126101311"}],"images":["\/\/cdn.shopify.com\/s\/files\/1\/0266\/5231\/1627\/products\/INSTA360ONER1.jpg?v=1628150765","\/\/cdn.shopify.com\/s\/files\/1\/0266\/5231\/1627\/products\/INSTA360ONER11.jpg?v=1628150765","\/\/cdn.shopify.com\/s\/files\/1\/0266\/5231\/1627\/products\/INSTA360ONER12.jpg?v=1628150765","\/\/cdn.shopify.com\/s\/files\/1\/0266\/5231\/1627\/products\/INSTA360ONER13.jpg?v=1628150766","\/\/cdn.shopify.com\/s\/files\/1\/0266\/5231\/1627\/products\/INSTA360ONER14.jpg?v=1628150766"],"featured_image":"\/\/cdn.shopify.com\/s\/files\/1\/0266\/5231\/1627\/products\/INSTA360ONER1.jpg?v=1628150765","options":["Title"],"media":[{"alt":"Insta360 ONE R 1-Inch Edition - Actiontech","id":6179356049548,"position":1,"preview_image":{"aspect_ratio":1.5,"height":480,"width":720,"src":"https:\/\/cdn.shopify.com\/s\/files\/1\/0266\/5231\/1627\/products\/INSTA360ONER1.jpg?v=1628150765"},"aspect_ratio":1.5,"height":480,"media_type":"image","src":"https:\/\/cdn.shopify.com\/s\/files\/1\/0266\/5231\/1627\/products\/INSTA360ONER1.jpg?v=1628150765","width":720},{"alt":"Insta360 ONE R 1-Inch Edition - Actiontech","id":6179356082316,"position":2,"preview_image":{"aspect_ratio":1.5,"height":480,"width":720,"src":"https:\/\/cdn.shopify.com\/s\/files\/1\/0266\/5231\/1627\/products\/INSTA360ONER11.jpg?v=1628150765"},"aspect_ratio":1.5,"height":480,"media_type":"image","src":"https:\/\/cdn.shopify.com\/s\/files\/1\/0266\/5231\/1627\/products\/INSTA360ONER11.jpg?v=1628150765","width":720},{"alt":"Insta360 ONE R 1-Inch Edition - Actiontech","id":6179356115084,"position":3,"preview_image":{"aspect_ratio":1.5,"height":480,"width":720,"src":"https:\/\/cdn.shopify.com\/s\/files\/1\/0266\/5231\/1627\/products\/INSTA360ONER12.jpg?v=1628150765"},"aspect_ratio":1.5,"height":480,"media_type":"image","src":"https:\/\/cdn.shopify.com\/s\/files\/1\/0266\/5231\/1627\/products\/INSTA360ONER12.jpg?v=1628150765","width":720},{"alt":"Insta360 ONE R 1-Inch Edition - Actiontech","id":6179356180620,"position":4,"preview_image":{"aspect_ratio":1.5,"height":480,"width":720,"src":"https:\/\/cdn.shopify.com\/s\/files\/1\/0266\/5231\/1627\/products\/INSTA360ONER13.jpg?v=1628150766"},"aspect_ratio":1.5,"height":480,"media_type":"image","src":"https:\/\/cdn.shopify.com\/s\/files\/1\/0266\/5231\/1627\/products\/INSTA360ONER13.jpg?v=1628150766","width":720},{"alt":"Insta360 ONE R 1-Inch Edition - Actiontech","id":6179356213388,"position":5,"preview_image":{"aspect_ratio":1.5,"height":480,"width":720,"src":"https:\/\/cdn.shopify.com\/s\/files\/1\/0266\/5231\/1627\/products\/INSTA360ONER14.jpg?v=1628150766"},"aspect_ratio":1.5,"height":480,"media_type":"image","src":"https:\/\/cdn.shopify.com\/s\/files\/1\/0266\/5231\/1627\/products\/INSTA360ONER14.jpg?v=1628150766","width":720}],"content":"\u003cp\u003eInsta360 joined with Leica to level-up the action cam. A premium 1-Inch sensor, legendary Leica optical design and stunning dynamic range all in a rugged, compact body.\u003c\/p\u003e\n\u003cp\u003e\u003cspan style=\"color: #ff2a00;\"\u003eAvailability: In Stock\u003c\/span\u003e\u003c\/p\u003e\n\u003c!-- TABS --\u003e\n\u003ch5\u003eProduct Description\u003c\/h5\u003e\n\u003ch2\u003e\u003cimg alt=\"\" class=\"img-responsive\" src=\"https:\/\/www.ferntech.co.nz\/assets\/images\/Screen%20Shot%202020-01-09%20at%2010_51_54%20AM.png\" data-gtm-vis-first-on-screen-11032289_23=\"102229\" data-gtm-vis-total-visible-time-11032289_23=\"500\" data-gtm-vis-has-fired-11032289_23=\"1\"\u003e\u003c\/h2\u003e\n\u003ch2\u003e \u003c\/h2\u003e\n\u003ch2\u003eFEATURES \u003c\/h2\u003e\n\u003cp\u003e \u003c\/p\u003e\n\u003cp\u003eInsta360 joined with Leica to level-up the action cam. A premium 1-Inch sensor, legendary Leica optical design and stunning dynamic range all in a rugged, compact body.\u003c\/p\u003e\n\u003ch4\u003eONE R 1-INCH EDITION IS READY FOR ULTRA-HIGH-RES 5.3K CAPTURE. DAY OR NIGHT, BRING YOUR SHOTS TO LIFE WITH VIVID DETAIL THAT HOLDS UP IN SHADOWS, HIGHLIGHTS AND EVERYTHING IN BETWEEN.\u003c\/h4\u003e\n\u003cp\u003e\u003cimg alt=\"\" class=\"img-responsive\" src=\"https:\/\/www.ferntech.co.nz\/assets\/images\/Untitled-2.jpg\" data-gtm-vis-first-on-screen-11032289_23=\"103846\" data-gtm-vis-total-visible-time-11032289_23=\"300\"\u003e\u003c\/p\u003e\n\u003ch3\u003eSLOW MOTION \u003c\/h3\u003e\n\u003cp\u003eCapture your footage in 4K 60fps or 1080 120 fps to get dynamic action in dramatic clarity.\u003c\/p\u003e\n\u003ch3\u003e\n\u003cimg alt=\"\" class=\"img-responsive\" src=\"https:\/\/www.ferntech.co.nz\/assets\/images\/Screen%20Shot%202020-01-09%20at%203_53_09%20PM.png\" data-gtm-vis-first-on-screen-11032289_23=\"104061\" data-gtm-vis-total-visible-time-11032289_23=\"300\"\u003eFLOWSTATE STABILISATION\u003c\/h3\u003e\n\u003cp\u003eFlowState achieves gimbal-like stabilisation without the gimbal. Thanks to a new scene-detection algorithm, your footage says clear and steady even in low light.\u003c\/p\u003e\n\u003cp\u003e \u003c\/p\u003e\n\u003ch3\u003eCOLOR PLUS\u003c\/h3\u003e\n\u003cp\u003eColor Plus automatically color grades your footage. Vibrant, bright and stunning visuals with a single tap. \u003c\/p\u003e\n\u003ch3\u003e \u003c\/h3\u003e\n\u003ch3\u003eHDR\u003c\/h3\u003e\n\u003cp\u003eNew Auto Exposure Bracketing (AEB) mode lets you shoot 3, 5, 7 or 9 exposures at once. Take full advantage of ONE R 1-inch Edition's best-in-class dynamic range and capture complex lighting conditions just as you see them. \u003c\/p\u003e\n\u003cp\u003e \u003c\/p\u003e\n\u003ch3\u003eLOW-LIGHT VIDEO\u003c\/h3\u003e\n\u003cp\u003eONE R's 1-inch sensor puts it in a class of its own for low-light shooting. Indoors or late night, ONE R brings out detail and colour that other cameras lose in the shadows.\u003c\/p\u003e\n\u003cp\u003e\u003cimg alt=\"\" class=\"img-responsive\" src=\"https:\/\/www.ferntech.co.nz\/assets\/images\/Screen%20Shot%202020-01-09%20at%204_00_05%20PM.png\" data-gtm-vis-first-on-screen-11032289_23=\"104461\" data-gtm-vis-total-visible-time-11032289_23=\"300\"\u003e\u003c\/p\u003e\n\u003cp\u003e \u003c\/p\u003e\n\u003ch3\u003eH.265 ENCODING\u003c\/h3\u003e\n\u003cp\u003eONE R raises the bar with H.265 encoding to preserve detail and make your footage pop.\u003c\/p\u003e\n\u003cp\u003e\u003cimg alt=\"\" class=\"img-responsive\" src=\"https:\/\/www.ferntech.co.nz\/assets\/images\/Screen%20Shot%202020-01-09%20at%204_02_29%20PM.png\" data-gtm-vis-first-on-screen-11032289_23=\"104712\" data-gtm-vis-total-visible-time-11032289_23=\"300\"\u003e\u003c\/p\u003e\n\u003cp\u003e \u003c\/p\u003e\n\u003ch4\u003eSTARLAPSE MODE\u003c\/h4\u003e\n\u003cp\u003eStarlapse mode automatically adjusts exposure settings to capture brilliant, sweeping timelapse fo the night sky.\u003c\/p\u003e\n\u003cp\u003e \u003c\/p\u003e\n\u003ch4\u003eIPX8 WATERPROOF\u003c\/h4\u003e\n\u003cp\u003eThe ONE R is waterproof up to 5 metres in full assembly.\u003c\/p\u003e\n\u003cp\u003e \u003c\/p\u003e\n\u003ch4\u003eRUGGED DESIGN\u003c\/h4\u003e\n\u003cp\u003eLike all with the action camera, the ONE R is engineered for safe, efficient shock absorption, while the included Lens Guard protects your camera's vitals no matter what life throws at you.\u003c\/p\u003e\n\u003cp\u003e \u003c\/p\u003e\n\u003ch4\u003eFLASHCUT AUTO EDITING\u003c\/h4\u003e\n\u003cp\u003eMore living, less editing. The ONE R app uses AI-powered FlashCut to find your best shots and edit them together on beat. FlashCut analyzes footage on the theme, quality and time of capture to create cinematic clips that are ready to share.\u003c\/p\u003e\n\u003cp\u003e \u003c\/p\u003e\n\u003ch4\u003eVOICE CONTROL\u003c\/h4\u003e\n\u003cp\u003eHand's off operation with the ONE R's voice command capability to start shooting videos or taking photos.\u003c\/p\u003e\n\u003cp\u003e \u003c\/p\u003e\n\u003ch4\u003eGPS-ENABLED STATS\u003c\/h4\u003e\n\u003cp\u003eOne-R's Stats dashboard lets you overlay clips with HUD data like speed, altitude and route. Map your journeys and track your progress.\u003c\/p\u003e\n\u003cp\u003e \u003c\/p\u003e\n\u003ch4\u003eEXTERNAL MIC SUPPORT\u003c\/h4\u003e\n\u003cp\u003eONE R is vlog-ready with a 3.5mm mic adapter and optional top-mounted Accessory Shoe. Compatible with RODE Wireless GO or record audio directly onto your AirPods.\u003c\/p\u003e\n\u003cp\u003e \u003c\/p\u003e\n\u003ch5\u003eProduct Specifications\u003c\/h5\u003e\n\u003ch2\u003ePRODUCT SPECIFICATIONS\u003c\/h2\u003e\n\u003ch4\u003e \u003c\/h4\u003e\n\u003ch4\u003eGENERAL\u003c\/h4\u003e\n\u003cp\u003eAperture: F3.2\u003cbr\u003ePhoto resolution: 18 MP (5312 x 3542 | 5312 x 2988)\u003cbr\u003eVideo resolution: \u003cbr\u003e5312*2988@30fps, 3840*2160@60fps, 3840*21600@30fps, 3008*1504@100fps\u003cbr\u003e2720*1530@60fps, 2720*1530@30fps, 1920*1080@120fps,\u003cbr\u003e1920*1080@60fps, 1920*1080@30fps,\u003cbr\u003ePhoto format: insp, jpeg(can be exported via App), RAW(dng) (RAW files require software on PC\/Mac to export.)\u003cbr\u003eVideo format:  insv, mp4(can be exported via App), LOG (Log files require software on PC\/Mac to stitch.)\u003cbr\u003eVideo modes: Standard, Timelapse mode, ,TimeShift mode\u003cbr\u003ePhoto modes: Standard photos, HDR photos, Burst, Interval photos, Night Shot\u003cbr\u003eVideo Bitrate: 100Mbps\u003cbr\u003eStabilization: FlowState Stabilisation\u003cbr\u003eCompatible devices:  iPhone A11 or above iOS, iPhone XS, iPhone XS Max, iPhone XR, iPhone X, iPhone 8\/8 Plus, iPhone 7\/7 Plus, iPhone 6s\/6s Plus, iPhone SE\u003cbr\u003eiPad Pro, iPad (2018)\u003c\/p\u003e\n\u003cp\u003eKirin 980 or above (Huawei Mate20, P30 and above)\u003cbr\u003eQualcomm Snapdragon 845 (Samsung Galaxy S9, Xiaomi Mi 8 and above)\u003cbr\u003eExynos 9810 or above (Samsung S9, S9+, Note9 and above)\u003c\/p\u003e\n\u003cp\u003e \u003c\/p\u003e\n\u003ch4\u003ePHOTO \u0026amp; VIDEO SPECIFICATIONS\u003c\/h4\u003e\n\u003cdiv\u003ePhoto modes: Standard 360 photos, timed 360 photos, HDR 360 photos, interval 360 photos, RAW 360 photos\u003cbr\u003eVideo modes: Standard 360 video, time-lapse mode, bullet time, HDR video, log 360 video\u003cbr\u003eLive-streaming: 360 live-streaming, FreeCapture Live (user controls visual perspective)\u003cbr\u003eEV: -3EV~+3EV\u003cbr\u003eExposure modes: Auto, Manual(Shutter 1\/8000s-55s, ISO 100-3200), Shutter Priority(1\/8000s-2s), ISO Priority(100-3200)\u003cbr\u003eWB: Auto, Cloudy, Sunny, Fluorescent, Incandescent\u003c\/div\u003e\n\u003cdiv\u003e\n\u003ch4\u003e \u003c\/h4\u003e\n\u003ch4\u003eSTORAGE \u0026amp; CONNECTIVITY\u003c\/h4\u003e\n\u003cdiv\u003eBluetooth: BLE4.0\u003cbr\u003eWi-Fi: 5G(Standard range of approximately 20 meters)\u003cbr\u003eUSB: Type-C\u003cbr\u003eMicroSD Card: Recommends UHS-I V30 speed class, exFAT(FAT64) format; max storage capacity is 128 GB\u003c\/div\u003e\n\u003cdiv\u003e \u003c\/div\u003e\n\u003cdiv\u003e \u003c\/div\u003e\n\u003cdiv\u003e\n\u003ch4\u003eBATTERY\u003c\/h4\u003e\n\u003cdiv\u003eBattery Capacity: 1190mAh\u003cbr\u003eCharging Method: Type-C\u003cbr\u003eCharging Time: 65 mins\u003cbr\u003eUse Environment:  -4° F to 104° F (-20° C to 40° C)\u003c\/div\u003e\n\u003c\/div\u003e\n\u003c\/div\u003e\n\u003cp\u003e \u003c\/p\u003e\n\u003ch5\u003eWarranty\u003c\/h5\u003e\n\u003cp\u003e12 months\u003c\/p\u003e\n\u003cp\u003e \u003c\/p\u003e\n\u003ch5\u003eIn The Box\u003c\/h5\u003e\n\u003cp\u003e\u003cspan\u003eInsta360 ONE R 1-Inch Edition x 1\u003c\/span\u003e\u003cbr\u003e\u003cimg alt=\"\" class=\"img-responsive\" src=\"https:\/\/www.ferntech.co.nz\/assets\/images\/Leica.jpg\" data-gtm-vis-recent-on-screen-11032289_23=\"72086\" data-gtm-vis-first-on-screen-11032289_23=\"72086\" data-gtm-vis-total-visible-time-11032289_23=\"500\" data-gtm-vis-has-fired-11032289_23=\"1\"\u003e\u003c\/p\u003e\n\u003cp\u003e \u003c\/p\u003e\n\u003c!-- \/TABS --\u003e"}
Insta360 ONE R 1-Inch Edition
Insta360 ONE R 1-Inch Edition

FEATURES 
Insta360 joined with Leica to level-up the action cam. A premium 1-Inch sensor, legendary Leica optical design and stunning dynamic range all in a rugged, compact body.
ONE R 1-INCH EDITION IS READY FOR ULTRA-HIGH-RES 5.3K CAPTURE. DAY OR NIGHT, BRING YOUR SHOTS TO LIFE WITH VIVID DETAIL THAT HOLDS UP IN SHADOWS, HIGHLIGHTS AND EVERYTHING IN BETWEEN.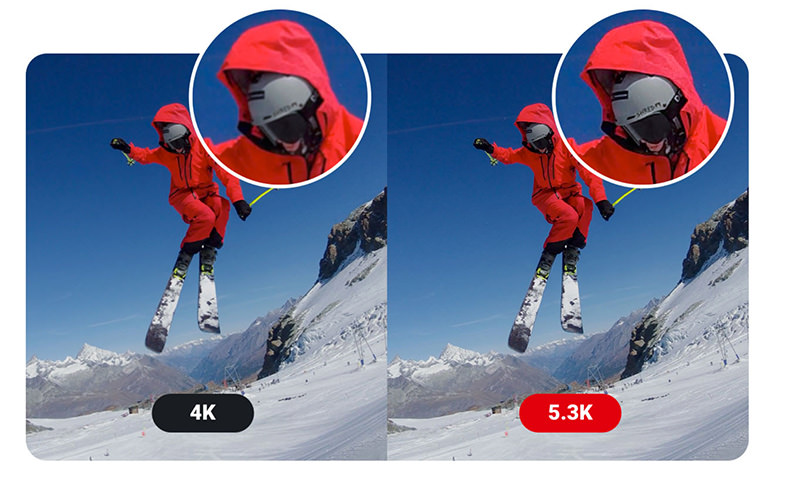 SLOW MOTION 
Capture your footage in 4K 60fps or 1080 120 fps to get dynamic action in dramatic clarity.
FLOWSTATE STABILISATION
FlowState achieves gimbal-like stabilisation without the gimbal. Thanks to a new scene-detection algorithm, your footage says clear and steady even in low light.
COLOR PLUS
Color Plus automatically color grades your footage. Vibrant, bright and stunning visuals with a single tap. 
HDR
New Auto Exposure Bracketing (AEB) mode lets you shoot 3, 5, 7 or 9 exposures at once. Take full advantage of ONE R 1-inch Edition's best-in-class dynamic range and capture complex lighting conditions just as you see them. 
LOW-LIGHT VIDEO
ONE R's 1-inch sensor puts it in a class of its own for low-light shooting. Indoors or late night, ONE R brings out detail and colour that other cameras lose in the shadows.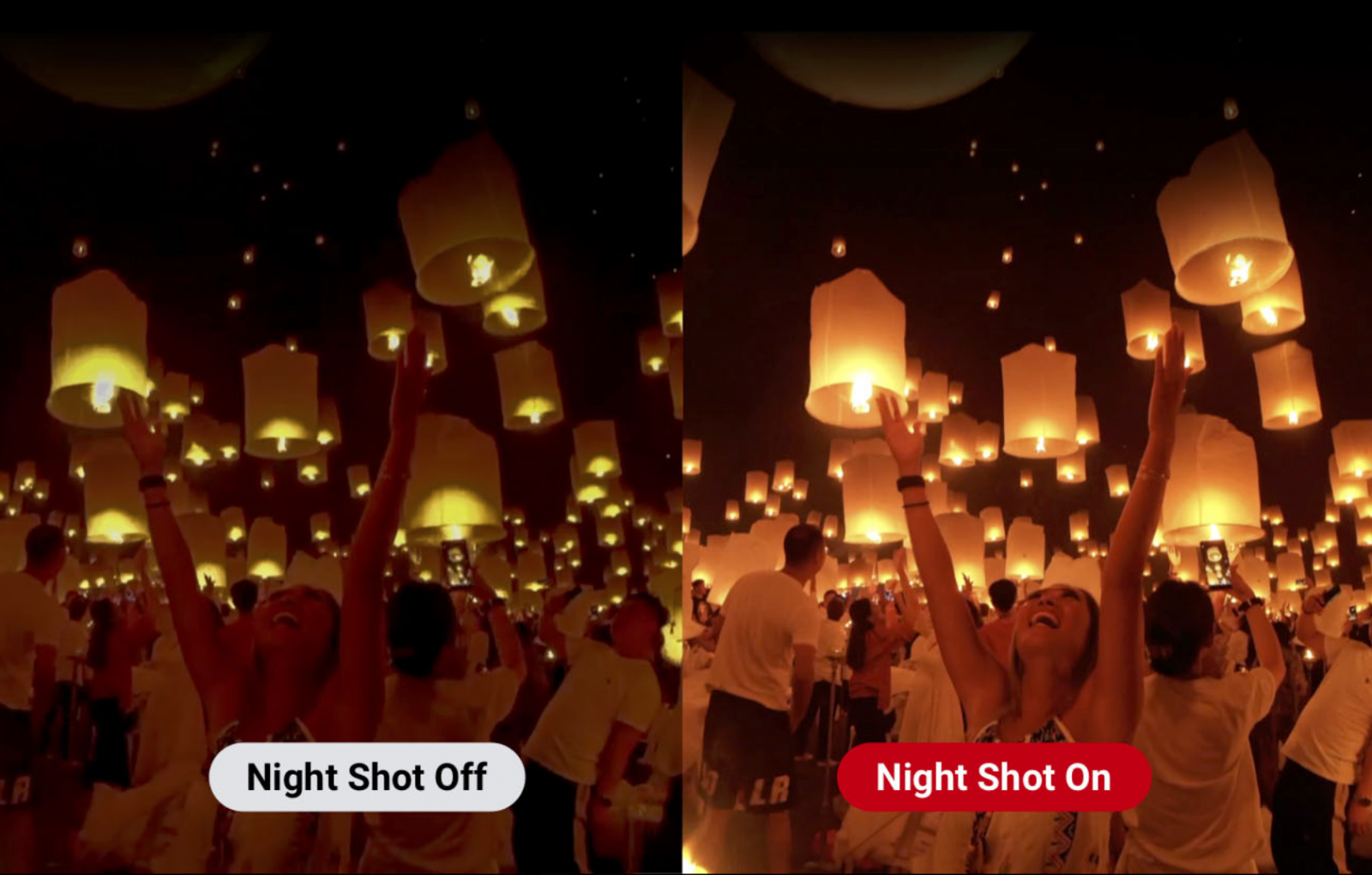 H.265 ENCODING
ONE R raises the bar with H.265 encoding to preserve detail and make your footage pop.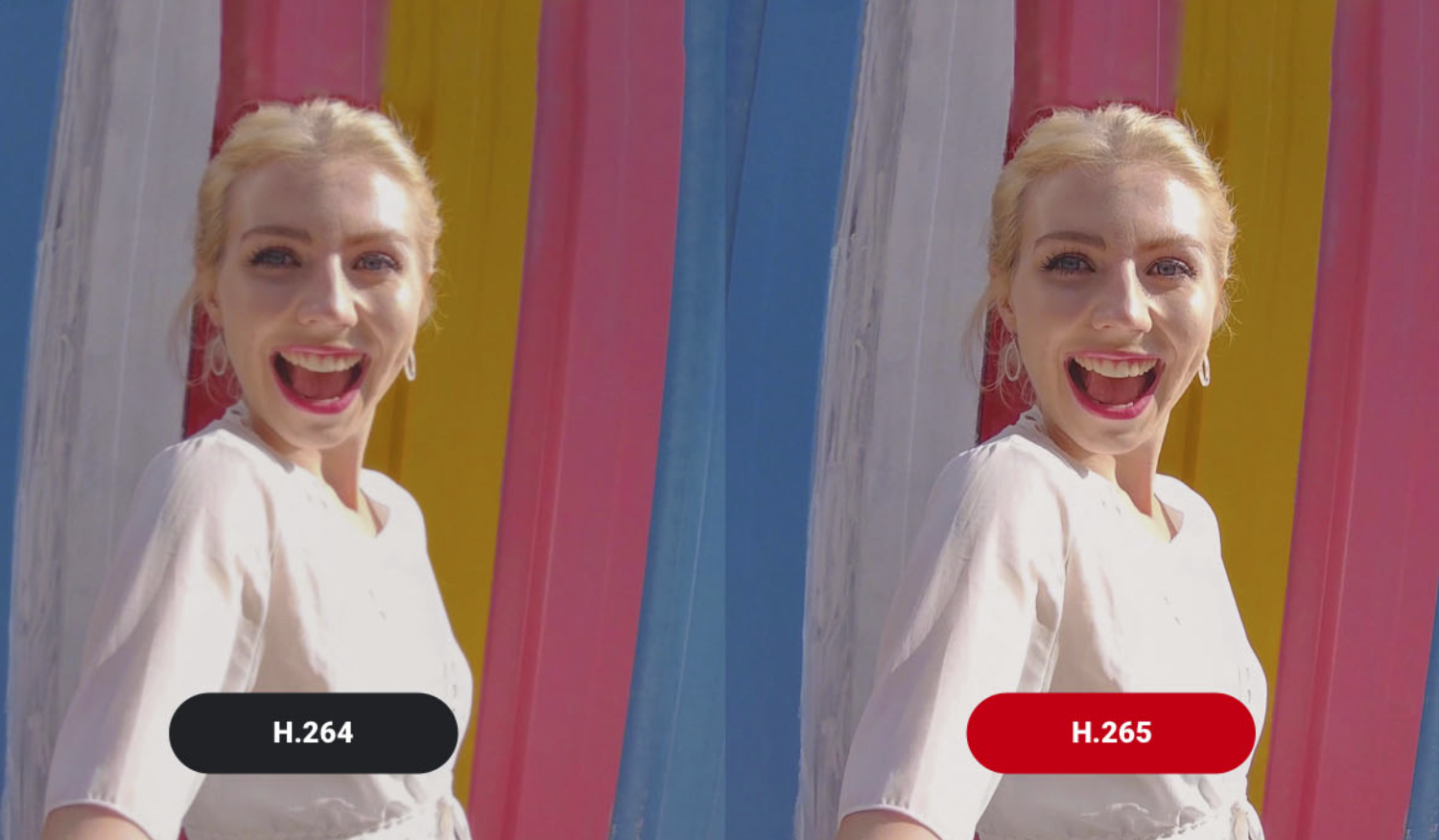 STARLAPSE MODE
Starlapse mode automatically adjusts exposure settings to capture brilliant, sweeping timelapse fo the night sky.
IPX8 WATERPROOF
The ONE R is waterproof up to 5 metres in full assembly.
RUGGED DESIGN
Like all with the action camera, the ONE R is engineered for safe, efficient shock absorption, while the included Lens Guard protects your camera's vitals no matter what life throws at you.
FLASHCUT AUTO EDITING
More living, less editing. The ONE R app uses AI-powered FlashCut to find your best shots and edit them together on beat. FlashCut analyzes footage on the theme, quality and time of capture to create cinematic clips that are ready to share.
VOICE CONTROL
Hand's off operation with the ONE R's voice command capability to start shooting videos or taking photos.
GPS-ENABLED STATS
One-R's Stats dashboard lets you overlay clips with HUD data like speed, altitude and route. Map your journeys and track your progress.
EXTERNAL MIC SUPPORT
ONE R is vlog-ready with a 3.5mm mic adapter and optional top-mounted Accessory Shoe. Compatible with RODE Wireless GO or record audio directly onto your AirPods.
PRODUCT SPECIFICATIONS
GENERAL
Aperture: F3.2
Photo resolution: 18 MP (5312 x 3542 | 5312 x 2988)
Video resolution: 
5312*2988@30fps, 3840*2160@60fps, 3840*21600@30fps, 3008*1504@100fps
2720*1530@60fps, 2720*1530@30fps, 1920*1080@120fps,
1920*1080@60fps, 1920*1080@30fps,
Photo format: insp, jpeg(can be exported via App), RAW(dng) (RAW files require software on PC/Mac to export.)
Video format:  insv, mp4(can be exported via App), LOG (Log files require software on PC/Mac to stitch.)
Video modes: Standard, Timelapse mode, ,TimeShift mode
Photo modes: Standard photos, HDR photos, Burst, Interval photos, Night Shot
Video Bitrate: 100Mbps
Stabilization: FlowState Stabilisation
Compatible devices:  iPhone A11 or above iOS, iPhone XS, iPhone XS Max, iPhone XR, iPhone X, iPhone 8/8 Plus, iPhone 7/7 Plus, iPhone 6s/6s Plus, iPhone SE
iPad Pro, iPad (2018)
Kirin 980 or above (Huawei Mate20, P30 and above)
Qualcomm Snapdragon 845 (Samsung Galaxy S9, Xiaomi Mi 8 and above)
Exynos 9810 or above (Samsung S9, S9+, Note9 and above)
PHOTO & VIDEO SPECIFICATIONS
Photo modes: Standard 360 photos, timed 360 photos, HDR 360 photos, interval 360 photos, RAW 360 photos
Video modes: Standard 360 video, time-lapse mode, bullet time, HDR video, log 360 video
Live-streaming: 360 live-streaming, FreeCapture Live (user controls visual perspective)
EV: -3EV~+3EV
Exposure modes: Auto, Manual(Shutter 1/8000s-55s, ISO 100-3200), Shutter Priority(1/8000s-2s), ISO Priority(100-3200)
WB: Auto, Cloudy, Sunny, Fluorescent, Incandescent
STORAGE & CONNECTIVITY
Bluetooth: BLE4.0
Wi-Fi: 5G(Standard range of approximately 20 meters)
USB: Type-C
MicroSD Card: Recommends UHS-I V30 speed class, exFAT(FAT64) format; max storage capacity is 128 GB
BATTERY
Battery Capacity: 1190mAh
Charging Method: Type-C
Charging Time: 65 mins
Use Environment:  -4° F to 104° F (-20° C to 40° C)
Insta360 ONE R 1-Inch Edition x 1