{"id":4163780870284,"title":"DJI Care Refresh (Osmo Action) NZ","handle":"dji-care-refresh-osmo-action-nz","description":"\u003cp\u003eNew Zealand's DJI Care Refresh Plan provides two replacement units for an additional charge. The plan lasts for one year and covers accidents, such as water damage or collision, letting you enjoy your product with peace of mind.\u003c\/p\u003e\n\u003c!-- split --\u003e \u003c!-- TABS --\u003e\n\u003ch5\u003eProduct Description\u003c\/h5\u003e\n\u003ch4\u003e\u003cimg alt=\"\" class=\"img-responsive\" src=\"https:\/\/www.ferntech.co.nz\/assets\/images\/Osmo%20Action%20Care%20Refresh.jpg\" data-gtm-vis-first-on-screen-11032289_23=\"20329\" data-gtm-vis-total-visible-time-11032289_23=\"500\" data-gtm-vis-has-fired-11032289_23=\"1\"\u003e\u003c\/h4\u003e\n\u003ch2\u003e \u003c\/h2\u003e\n\u003ch2\u003eFEATURES\u003c\/h2\u003e\n\u003cp\u003eProvides two replacement units for a small additional charge in one year for accidents, such as water damage or impact, keeping you focused on the adventure and ease your worries about your gear.\u003c\/p\u003e\n\u003cp\u003e \u003c\/p\u003e\n\u003ch4\u003eFOR DJI CARE REFRESH (OSMO ACTION), THE FIRST TIME REPLACEMENT FEE IS NZD 169, THE SECOND TIME REPLACEMENT FEE IS NZD 179.\u003c\/h4\u003e\n\u003cp\u003e \u003c\/p\u003e\n\u003ch4\u003ePLEASE NOTE:\u003c\/h4\u003e\n\u003cp\u003eDJI Care Refresh can be bound to your DJI product when it meets one of  the following criteria:\u003c\/p\u003e\n\u003cp\u003e1) Brand new and un-activated product\u003c\/p\u003e\n\u003cp\u003e2) Aircraft or gimbal activated within the last 48 hours.\u003c\/p\u003e\n\u003cp\u003e3) Handheld device activated within the last 30 days.\u003c\/p\u003e\n\u003cp\u003eEach time you request a replacement, you'll receive a replacement unit that is new or equivalent to new in performance and reliability.\u003c\/p\u003e\n\u003cp\u003eIf you have a DJI Care Refresh activation card, \u003ca href=\"https:\/\/support.dji.com\/care\/active\"\u003eclick here\u003c\/a\u003e to bind it to your aircraft.\u003c\/p\u003e\n\u003cp\u003e \u003c\/p\u003e\n\u003cp\u003e\u003cimg alt=\"\" class=\"img-responsive\" src=\"https:\/\/www.ferntech.co.nz\/assets\/images\/Water%20Damaged%20Drone.jpg\" data-gtm-vis-first-on-screen-11032289_23=\"30966\" data-gtm-vis-total-visible-time-11032289_23=\"500\" data-gtm-vis-has-fired-11032289_23=\"1\"\u003e\u003c\/p\u003e\n\u003ch2\u003e \u003c\/h2\u003e\n\u003ch2\u003eWATER DAMAGE COVERAGE\u003c\/h2\u003e\n\u003cp\u003eWe'll replace your aircraft if an accident occurs, even if it's damaged by water\u003c\/p\u003e\n\u003cp\u003e \u003c\/p\u003e\n\u003ch2\u003eTWO REPLACEMENTS, TOTAL PEACE OF MIND\u003c\/h2\u003e\n\u003cp\u003eFor an additional charge, DJI Care Refresh offers up to two replacement units within one year and covers accidents such as water damage, crashes and collisions. These replacements will be in new or equivalent to new in performance and reliability.\u003c\/p\u003e\n\u003cp\u003eFor DJI Care Refresh (Osmo Action), the first time replacement fee is NZD 169, the second time replacement fee is NZD 179.\u003c\/p\u003e\n\u003cp\u003e \u003c\/p\u003e\n\u003cp\u003e\u003cimg alt=\"\" class=\"img-responsive\" src=\"https:\/\/www.ferntech.co.nz\/assets\/images\/Voice%20support.jpg\" data-gtm-vis-first-on-screen-11032289_23=\"31766\" data-gtm-vis-total-visible-time-11032289_23=\"300\"\u003e\u003c\/p\u003e\n\u003ch2\u003e \u003c\/h2\u003e\n\u003ch2\u003eTHE DJI CARE REFRESH REPAIR PROCESS\u003c\/h2\u003e\n\u003cp\u003eActiontech will handle the entire process when claiming a replacement under DJI Care Refresh.\u003c\/p\u003e\n\u003cp\u003eThe first step is to get your damaged item back to us. Please contact our helpful team at sales@actiontech.co.nz and they will provide details on how to get your product back to us. \u003c\/p\u003e\n\u003cp\u003eOnce an assessment has been completed we will select the cheapest option to either have your product repaired or replaced under your DJI Care Refresh policy. Please let us know if you would like to have your product replaced even if a repair is cheaper.\u003c\/p\u003e\n\u003cp\u003eReturn shipping fees back to your address are covered by DJI Care Refresh.\u003c\/p\u003e\n\u003cp\u003e*We require your product to complete the Care Refresh process.\u003c\/p\u003e\n\u003cp\u003e \u003c\/p\u003e\n\u003cp\u003e \u003c\/p\u003e\n\u003cp\u003e\u003cimg alt=\"\" class=\"img-responsive\" src=\"https:\/\/www.ferntech.co.nz\/assets\/images\/Care.jpg\" data-gtm-vis-recent-on-screen-11032289_23=\"32231\" data-gtm-vis-first-on-screen-11032289_23=\"32231\" data-gtm-vis-total-visible-time-11032289_23=\"500\" data-gtm-vis-has-fired-11032289_23=\"1\"\u003e\u003c\/p\u003e\n\u003cp\u003e \u003c\/p\u003e\n\u003cp\u003eDJI Care Refresh and the corresponding product must be purchased from New Zealand. DJI Care Refresh only supports aircraft purchased from official or authorised channels.\u003c\/p\u003e\n\u003c!-- \/TABS --\u003e","published_at":"2019-09-26T15:26:54+12:00","created_at":"2019-09-26T16:06:10+12:00","vendor":"DJI","type":"Action Camera Accessories","tags":["not-on-sale","Osmo Action"],"price":6900,"price_min":6900,"price_max":6900,"available":true,"price_varies":false,"compare_at_price":null,"compare_at_price_min":0,"compare_at_price_max":0,"compare_at_price_varies":false,"variants":[{"id":30275423666316,"title":"Default Title","option1":"Default Title","option2":null,"option3":null,"sku":"CROA","requires_shipping":true,"taxable":true,"featured_image":null,"available":true,"name":"DJI Care Refresh (Osmo Action) NZ","public_title":null,"options":["Default Title"],"price":6900,"weight":0,"compare_at_price":null,"inventory_management":null,"barcode":""}],"images":["\/\/cdn.shopify.com\/s\/files\/1\/0266\/5231\/1627\/products\/CROA.jpg?v=1628150543"],"featured_image":"\/\/cdn.shopify.com\/s\/files\/1\/0266\/5231\/1627\/products\/CROA.jpg?v=1628150543","options":["Title"],"media":[{"alt":"DJI Care Refresh (Osmo Action) NZ - Actiontech","id":2280323842188,"position":1,"preview_image":{"aspect_ratio":1.5,"height":480,"width":720,"src":"https:\/\/cdn.shopify.com\/s\/files\/1\/0266\/5231\/1627\/products\/CROA.jpg?v=1628150543"},"aspect_ratio":1.5,"height":480,"media_type":"image","src":"https:\/\/cdn.shopify.com\/s\/files\/1\/0266\/5231\/1627\/products\/CROA.jpg?v=1628150543","width":720}],"content":"\u003cp\u003eNew Zealand's DJI Care Refresh Plan provides two replacement units for an additional charge. The plan lasts for one year and covers accidents, such as water damage or collision, letting you enjoy your product with peace of mind.\u003c\/p\u003e\n\u003c!-- split --\u003e \u003c!-- TABS --\u003e\n\u003ch5\u003eProduct Description\u003c\/h5\u003e\n\u003ch4\u003e\u003cimg alt=\"\" class=\"img-responsive\" src=\"https:\/\/www.ferntech.co.nz\/assets\/images\/Osmo%20Action%20Care%20Refresh.jpg\" data-gtm-vis-first-on-screen-11032289_23=\"20329\" data-gtm-vis-total-visible-time-11032289_23=\"500\" data-gtm-vis-has-fired-11032289_23=\"1\"\u003e\u003c\/h4\u003e\n\u003ch2\u003e \u003c\/h2\u003e\n\u003ch2\u003eFEATURES\u003c\/h2\u003e\n\u003cp\u003eProvides two replacement units for a small additional charge in one year for accidents, such as water damage or impact, keeping you focused on the adventure and ease your worries about your gear.\u003c\/p\u003e\n\u003cp\u003e \u003c\/p\u003e\n\u003ch4\u003eFOR DJI CARE REFRESH (OSMO ACTION), THE FIRST TIME REPLACEMENT FEE IS NZD 169, THE SECOND TIME REPLACEMENT FEE IS NZD 179.\u003c\/h4\u003e\n\u003cp\u003e \u003c\/p\u003e\n\u003ch4\u003ePLEASE NOTE:\u003c\/h4\u003e\n\u003cp\u003eDJI Care Refresh can be bound to your DJI product when it meets one of  the following criteria:\u003c\/p\u003e\n\u003cp\u003e1) Brand new and un-activated product\u003c\/p\u003e\n\u003cp\u003e2) Aircraft or gimbal activated within the last 48 hours.\u003c\/p\u003e\n\u003cp\u003e3) Handheld device activated within the last 30 days.\u003c\/p\u003e\n\u003cp\u003eEach time you request a replacement, you'll receive a replacement unit that is new or equivalent to new in performance and reliability.\u003c\/p\u003e\n\u003cp\u003eIf you have a DJI Care Refresh activation card, \u003ca href=\"https:\/\/support.dji.com\/care\/active\"\u003eclick here\u003c\/a\u003e to bind it to your aircraft.\u003c\/p\u003e\n\u003cp\u003e \u003c\/p\u003e\n\u003cp\u003e\u003cimg alt=\"\" class=\"img-responsive\" src=\"https:\/\/www.ferntech.co.nz\/assets\/images\/Water%20Damaged%20Drone.jpg\" data-gtm-vis-first-on-screen-11032289_23=\"30966\" data-gtm-vis-total-visible-time-11032289_23=\"500\" data-gtm-vis-has-fired-11032289_23=\"1\"\u003e\u003c\/p\u003e\n\u003ch2\u003e \u003c\/h2\u003e\n\u003ch2\u003eWATER DAMAGE COVERAGE\u003c\/h2\u003e\n\u003cp\u003eWe'll replace your aircraft if an accident occurs, even if it's damaged by water\u003c\/p\u003e\n\u003cp\u003e \u003c\/p\u003e\n\u003ch2\u003eTWO REPLACEMENTS, TOTAL PEACE OF MIND\u003c\/h2\u003e\n\u003cp\u003eFor an additional charge, DJI Care Refresh offers up to two replacement units within one year and covers accidents such as water damage, crashes and collisions. These replacements will be in new or equivalent to new in performance and reliability.\u003c\/p\u003e\n\u003cp\u003eFor DJI Care Refresh (Osmo Action), the first time replacement fee is NZD 169, the second time replacement fee is NZD 179.\u003c\/p\u003e\n\u003cp\u003e \u003c\/p\u003e\n\u003cp\u003e\u003cimg alt=\"\" class=\"img-responsive\" src=\"https:\/\/www.ferntech.co.nz\/assets\/images\/Voice%20support.jpg\" data-gtm-vis-first-on-screen-11032289_23=\"31766\" data-gtm-vis-total-visible-time-11032289_23=\"300\"\u003e\u003c\/p\u003e\n\u003ch2\u003e \u003c\/h2\u003e\n\u003ch2\u003eTHE DJI CARE REFRESH REPAIR PROCESS\u003c\/h2\u003e\n\u003cp\u003eActiontech will handle the entire process when claiming a replacement under DJI Care Refresh.\u003c\/p\u003e\n\u003cp\u003eThe first step is to get your damaged item back to us. Please contact our helpful team at sales@actiontech.co.nz and they will provide details on how to get your product back to us. \u003c\/p\u003e\n\u003cp\u003eOnce an assessment has been completed we will select the cheapest option to either have your product repaired or replaced under your DJI Care Refresh policy. Please let us know if you would like to have your product replaced even if a repair is cheaper.\u003c\/p\u003e\n\u003cp\u003eReturn shipping fees back to your address are covered by DJI Care Refresh.\u003c\/p\u003e\n\u003cp\u003e*We require your product to complete the Care Refresh process.\u003c\/p\u003e\n\u003cp\u003e \u003c\/p\u003e\n\u003cp\u003e \u003c\/p\u003e\n\u003cp\u003e\u003cimg alt=\"\" class=\"img-responsive\" src=\"https:\/\/www.ferntech.co.nz\/assets\/images\/Care.jpg\" data-gtm-vis-recent-on-screen-11032289_23=\"32231\" data-gtm-vis-first-on-screen-11032289_23=\"32231\" data-gtm-vis-total-visible-time-11032289_23=\"500\" data-gtm-vis-has-fired-11032289_23=\"1\"\u003e\u003c\/p\u003e\n\u003cp\u003e \u003c\/p\u003e\n\u003cp\u003eDJI Care Refresh and the corresponding product must be purchased from New Zealand. DJI Care Refresh only supports aircraft purchased from official or authorised channels.\u003c\/p\u003e\n\u003c!-- \/TABS --\u003e"}
DJI Care Refresh (Osmo Action) NZ
DJI Care Refresh (Osmo Action) NZ

FEATURES
Provides two replacement units for a small additional charge in one year for accidents, such as water damage or impact, keeping you focused on the adventure and ease your worries about your gear.
FOR DJI CARE REFRESH (OSMO ACTION), THE FIRST TIME REPLACEMENT FEE IS NZD 169, THE SECOND TIME REPLACEMENT FEE IS NZD 179.
PLEASE NOTE:
DJI Care Refresh can be bound to your DJI product when it meets one of  the following criteria:
1) Brand new and un-activated product
2) Aircraft or gimbal activated within the last 48 hours.
3) Handheld device activated within the last 30 days.
Each time you request a replacement, you'll receive a replacement unit that is new or equivalent to new in performance and reliability.
If you have a DJI Care Refresh activation card, click here to bind it to your aircraft.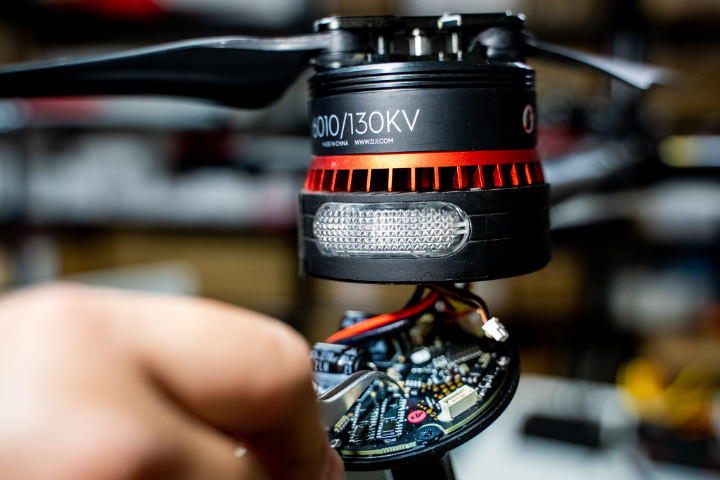 WATER DAMAGE COVERAGE
We'll replace your aircraft if an accident occurs, even if it's damaged by water
TWO REPLACEMENTS, TOTAL PEACE OF MIND
For an additional charge, DJI Care Refresh offers up to two replacement units within one year and covers accidents such as water damage, crashes and collisions. These replacements will be in new or equivalent to new in performance and reliability.
For DJI Care Refresh (Osmo Action), the first time replacement fee is NZD 169, the second time replacement fee is NZD 179.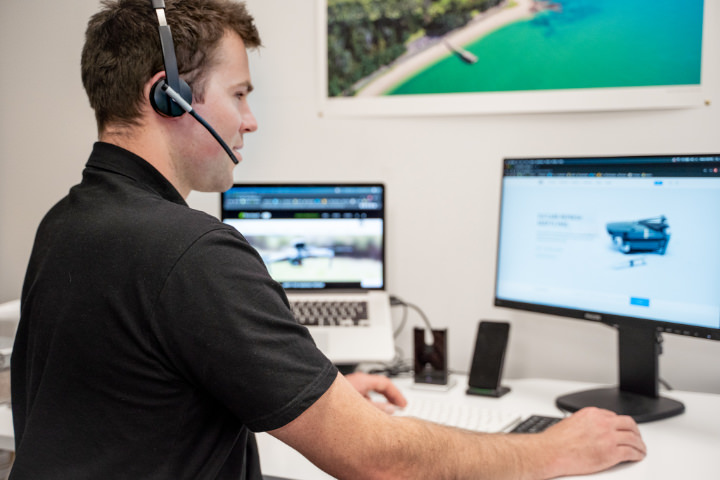 THE DJI CARE REFRESH REPAIR PROCESS
Actiontech will handle the entire process when claiming a replacement under DJI Care Refresh.
The first step is to get your damaged item back to us. Please contact our helpful team at sales@actiontech.co.nz and they will provide details on how to get your product back to us. 
Once an assessment has been completed we will select the cheapest option to either have your product repaired or replaced under your DJI Care Refresh policy. Please let us know if you would like to have your product replaced even if a repair is cheaper.
Return shipping fees back to your address are covered by DJI Care Refresh.
*We require your product to complete the Care Refresh process.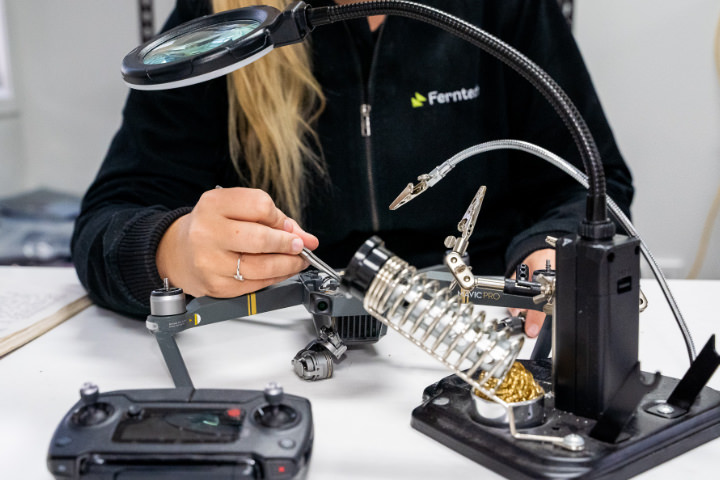 DJI Care Refresh and the corresponding product must be purchased from New Zealand. DJI Care Refresh only supports aircraft purchased from official or authorised channels.